PLEXIGLAS® enlarges rooms
Large vertical surfaces make even small rooms look more spacious. With PLEXIGLAS®, there is a suitable jointless solution for every room - whether elegantly plain with an extraordinary depth effect or infinitely customizable. PLEXIGLAS® always proves to be the optimum choice when the material has to be unbreakable and durable, yet significantly lighter than glass or tiles.
BATHROOM RENOVATION WITHOUT DIRT AND NOISE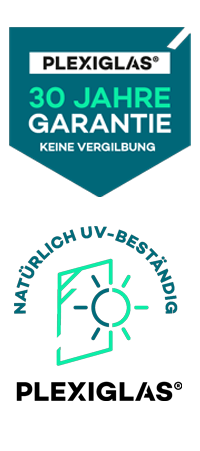 PLEXIGLAS® is also particularly suitable for bathrooms because it is hygienic and easy to clean. It can be easily installed on an existing wall covering. The material thus enables time-saving, dust-free renovation, even in large properties.
If old tiles have to be removed during a bathroom remodel, not only is there a lot of dirt and noise, but a complete replacement of the tiles is also extremely expensive. Instead, do-it-yourselfers can paint the surfaces themselves, cover them with foil or have professionals lay new tiles on the existing substrate. But paints and foils can quickly crack and scratch, while laying tiles, in turn, takes a long time and costs a lot of money. A robust and at the same time time time-saving alternative are large-format surfaces made of PLEXIGLAS®, which are installed in front of the tile backsplash.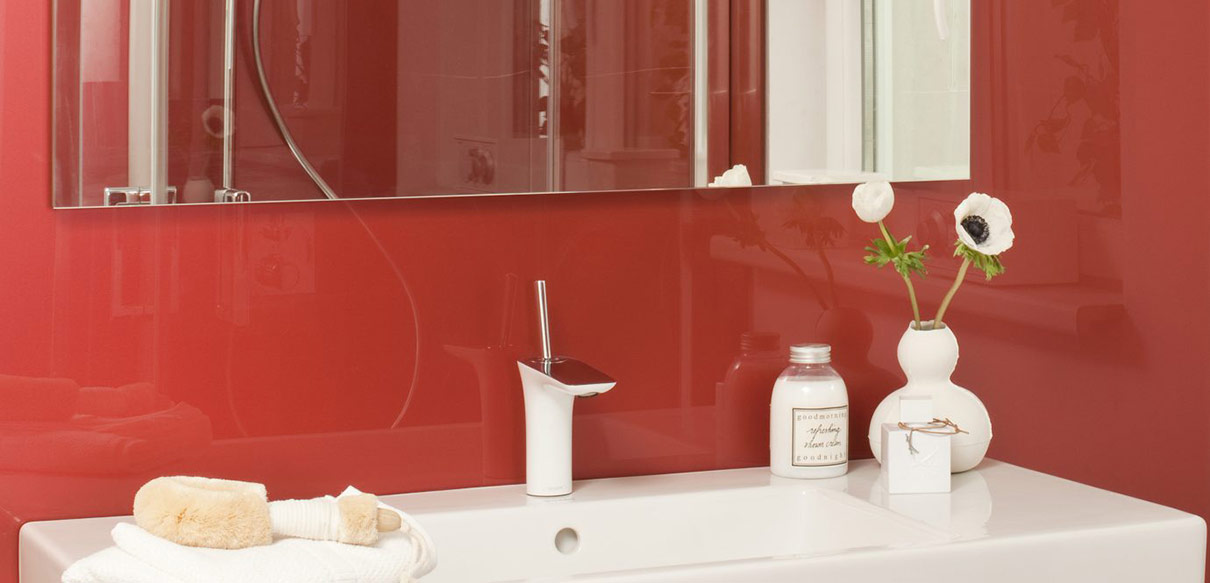 SIMPLY ORDER IN 3 STEPS - SO YOU FIND WHAT YOU NEED:

Step 1
Open product overview and select suitable grade for your project.

Step 2
Enter color, transparency level, thickness and cut in the configurator.

Step 3
Pay securely and receive shipping confirmation within 48h.
Configure now