Digital Printing with PLEXIGLAS®
The ongoing individualization and digitization of our lives is also opening up new fields of application for digital printing. Wallpaper, for example, can now be produced in full color, in top quality and cost-effectively with inkjet printers. And even products such as tiles, floor laminate, kitchen backsplashes and furniture fronts can be customized thanks to digital plate printers.
But there has been enormous progress not only in printing technology, but also in materials. The latest example of these materials aimed at digital printing is the new matte, scratch-resistant PLEXIGLAS® Optical HCM. This innovative acrylic material was developed specifically for the market segments of picture glazing and furniture. PLEXIGLAS® Optical HCM can be designed on the back according to customer requirements using direct digital printing and has a scratch-resistant and silky-matte surface.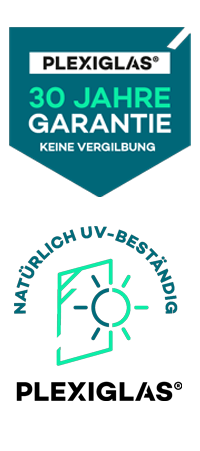 This combination, which is unique on the market, makes PLEXIGLAS® Optical HCM, together with the properties known for acrylic glass, such as low weight per unit area and high breaking strength, an ideal material for furniture construction. It can be laminated to a wide range of substrates and can be processed in a manner comparable with wood. When used on furniture fronts, PLEXIGLAS® Optical HCM perfectly meets the trend toward matte surfaces prevailing in the industry.
PLEXIGLAS® Optical HCM is also ideal for picture glazing. It has anti-reflective properties, a high-quality appearance, great design freedom for motif or color printing and impresses with a fascinating depth effect. Printed or backed bid motifs are also optimally protected from UV radiation by the innovative acrylic glass, so the printed colors and ultimately the brilliance of the art object remain true to the original.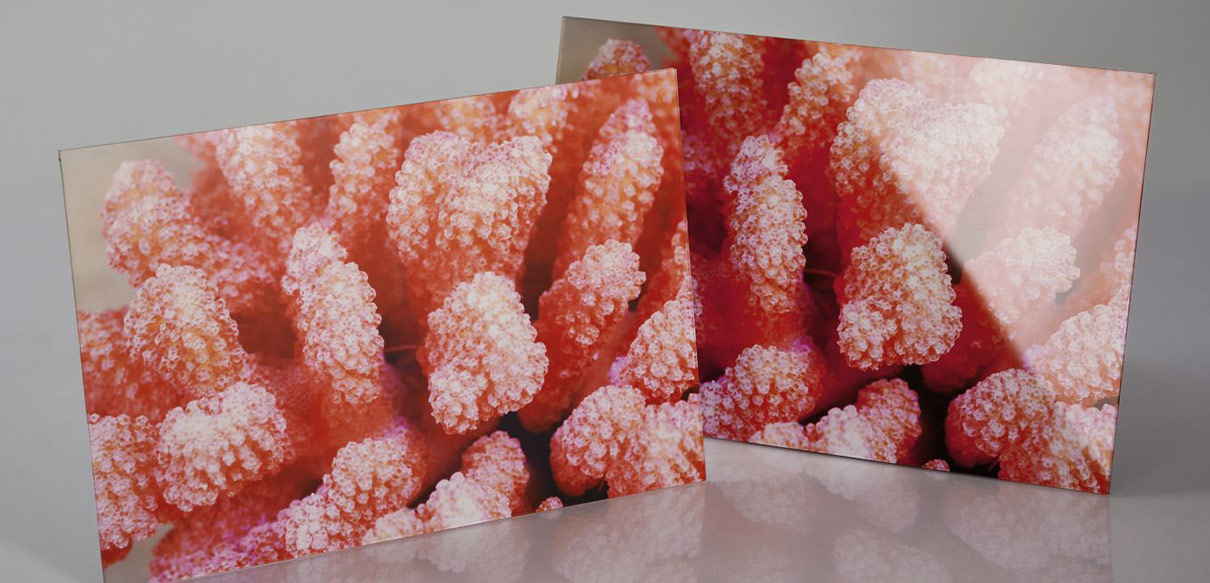 SIMPLY ORDER IN 3 STEPS - SO YOU FIND WHAT YOU NEED:

Step 1
Open product overview and select suitable grade for your project.

Step 2
Enter color, transparency level, thickness and cut in the configurator.

Step 3
Pay securely and receive shipping confirmation within 48h.
Configure now