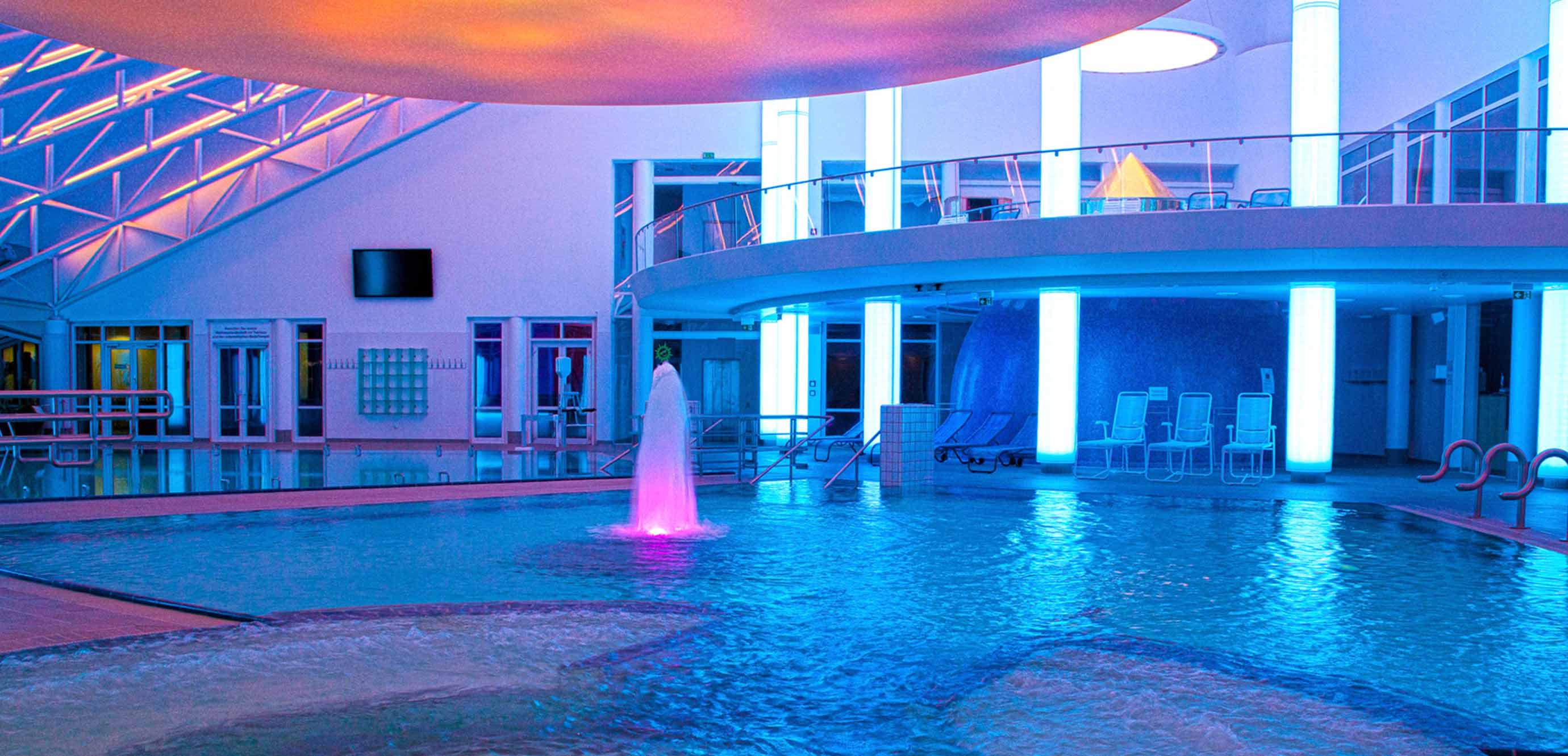 Switching off, coming down - that's why many people visit wellness baths. But glaring light quickly ruins the relaxation. Light-diffusing materials such as PLEXIGLAS® contribute to pleasant lighting.
Pleasant lighting conditions contribute to relaxation: Columns clad with PLEXIGLAS® combined with LEDs provide indirect lighting, the intensity and color of which can be adjusted to suit the mood. In this way, the columns are both an eye-catcher and a feel-good factor.
The combination of PLEXIGLAS® and LEDs offers several advantages: The LEDs are bright and, in combination with the light-conducting material, enable homogeneous lighting. The light sources are not visible, because PLEXIGLAS® Satinice, which is satinized on both sides, lets light through but is not completely transparent.
The high-quality visual impression is retained permanently: Even after years, PLEXIGLAS® retains its original color, does not yellow and does not lose its light-guiding properties. In addition, the material is insensitive to wear marks such as scratches and thus retains its velvety surface.
SIMPLY ORDER IN 3 STEPS - SO YOU FIND WHAT YOU NEED:

Step 1
Open product overview and select suitable grade for your project.

Step 2
Enter color, transparency level, thickness and cut in the configurator.

Step 3
Pay securely and receive shipping confirmation within 48h.
Configure now