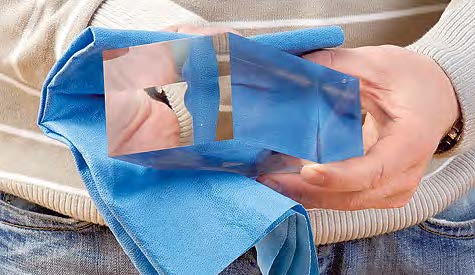 Cleaning
Recommendations for PLEXIGLAS®:
Clear water and a damp cloth are all that are needed for normal daily cleaning.

Water, grease and soap stains are easily removed by adding a little dishwashing liquid to warm water and wiping with a moist cloth.

Diluted vinegar essence is the best cleaner for removing calcifications.

Dirt that is harder to remove can be eliminated with acryl polish and a soft cloth.
Please have a look at our cleaning tools.