Black&White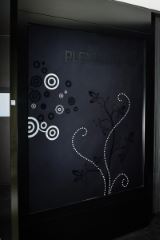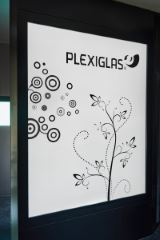 Black by day, white by night

New improved PLEXIGLAS® LED for backlighting, changing color
previously known as PLEXIGLAS® Dual Color

The optimized variant PLEXIGLAS® LED Black&White 9H001 diffuses light evenbetter and simultaneously enables a color change. When unlit, the material apperas black. When the lighting is turned on, the panel shinespowerfully in the color of the LEDs, usually white. Optimized scattering avoids the effect of hotspots.
Order samples here More information
---